Fort Collins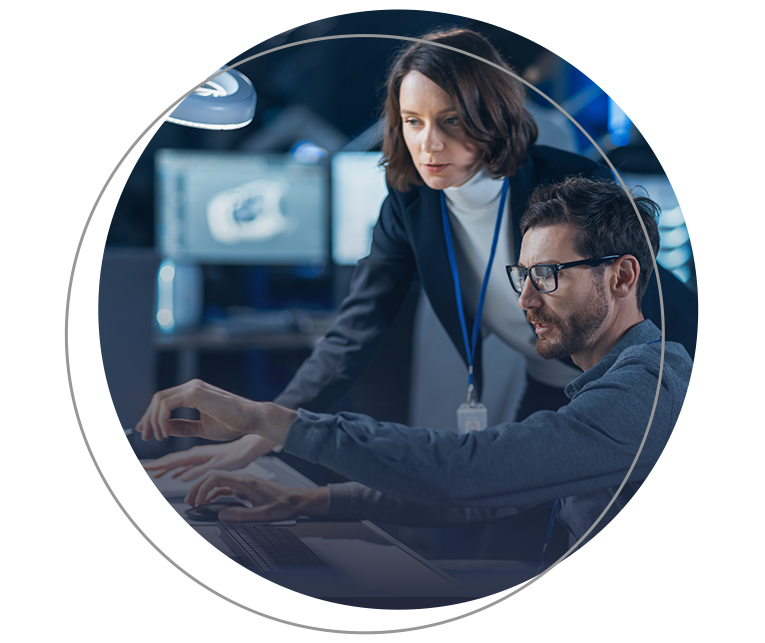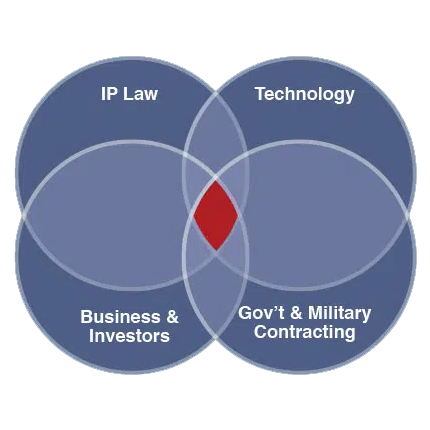 Fort Collins Intellectual Property Attorney
Why Martensen IP Law?
Technology is changing at an unprecedented pace, making intellectual property law inseparable from business and scientific decisions for more and more business executives and entrepreneurs. And in instances where the government acts as a customer, the complexity and density of issues that must be navigated can seem overwhelming. For legal guidance regarding the increasingly complicated intersections of business with IP law, government contracts, and engineering, an increasing number of entrepreneurs, business executives and investors alike are turning to Martensen IP.
Clients benefit from the collective background of our intellectual property attorneys, which includes scientific and engineering expertise, large law firm experience and prior contracting experience with the U.S. Department of Defense. These skill sets make it possible for Martensen IP to understand the technical features and operations of a client's project while at the same time identifying, protecting and enhancing clients' core value. Because the attorneys at Martensen IP understand how clients' projects work, they know what IP elements of the projects need legal protection and how to protect them. The Martensen IP knowledge set thereby minimizes the time and expense of having to retain outside experts and ensures that nothing is lost in the translation from the expert to the attorney.
Intellectual Property Law Legal Services For Businesses
Trademark Registration & Protection Legal Services
Patent Protection & Prosecution
Copyright Registration, Protection & Enforcement
Intellectual Property (IP) Enforcement
Trade Secret Policies, Procedures & Agreements
Intellectual Property Due Diligence Review
Government Contract Legal Services
Contact Martensen IP Serving Businesses in Fort Collins, Colorado
Martensen IP provides a business-responsive form of legal guidance, adding value where business executives and investors want it most: determining and leveraging the value of a business' IP assets, thereby maximizing the business' competitive advantage in the marketplace. Where appropriate, this legal guidance includes drafting and implementing corporate IP policies.
If you are an executive, an investor, a purchaser, a seller or the owner of an ongoing business interest, and you are seeking a knowledgeable and candid assessment of your IP portfolio's legal posture, contact Martensen IP.
Martensen IP is located at 30 East Kiowa Street, Suite 101, Colorado Springs, CO 80903. They serve clients across the country, but particularly in Colorado, California and Texas, including, but not limited to, Fort Collins, Boulder, Broomfield, Louisville, Longmont and Denver.
Colorado Home Office
30 East Kiowa Street, Suite 101
Colorado Springs, CO 80903
Phone: 719-358-2561
Fax: 719-358-2264
info@martensenip.com
California Office
718 University Avenue, Suite 216
Los Gatos, CA 95032
Contact Our Offices
Whether you have questions or you're ready to get started, our legal team is ready to help. Complete our form below or call us at (719) 358-2561.
Client Case Studies
Award Winners

Delta has been a long-time client of Martensen IP, and the firm has worked to help them in all aspects of IP and government contracting. Recently, Delta was selected as National Small Business Prime Contractor of the Year.

Black Founder: The Hidden Power of Being an Outsider

Stacy Spikes, a long-time client of Attorney Barbara Courtney and Martensen IP, has documented his experience "at the intersection of power, technology, and race" in an engaging and insightful book.

Competitive Advantage

Martensen IP identified Blue Line's protectable assets and crafted a strategy for commercial and government marketplaces.

Establish Safeguards

Martensen IP protects Icon's design and trade secrets so the founders can continue building revolutionary amphibious sport aircraft.

Facing Off Against an Outsized Opponent

Martensen IP helped a Montana ranch overcome opposition to get vital trademarks for its bison jerky business.

Finding the Key to Protecting Game-Changing Drone Technology

Martensen IP worked with an innovator in the crowded unmanned aircraft systems field to find the novel element that is the cornerstone of its IP protection.

From Idea to Acquisition

Thoughtful patent protection helped CashEdge protect its groundbreaking software and be acquired by a major public company.

Increased Valuation

Martensen IP helped 5D Robotics develop a patent portfolio that enhanced its value in the eyes of potential acquirers.

Navigate Challenges

In an increasingly complex technical and operational global security environment, Martensen IP provides trusted legal guidance.

Patented in Record Time

Martensen used a unique strategy and examiner insight to help REALM™ secure its IP quickly.