Intersection of IP and Innovation
Intellectual Property Strategies for Competitive Advantage
Martensen IP has deep technical expertise and a record of success in all aspects of IP protection.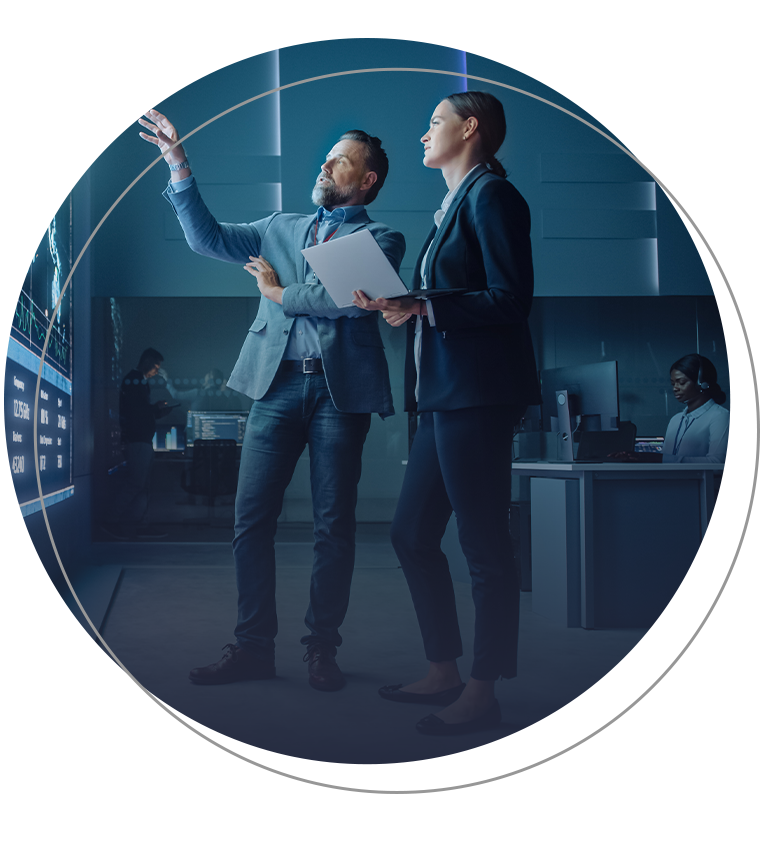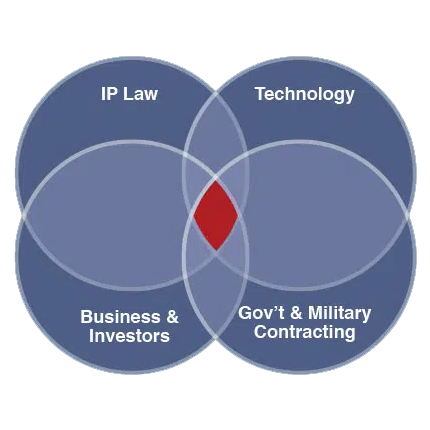 Intellectual Property Attorneys
Helping Businesses Protect Their Innovations, Brand Identity, Trade Secrets, and More Across the U.S.
Technology is rapidly advancing, leading to unprecedented changes for commercial businesses and government contractors alike. One of the most significant consequences of the technological developments of the past few decades is that businesses, entrepreneurs, and innovators must increasingly account for intellectual property law when making business and creative decisions. The complexity of regulations and legal processes can be overwhelming for mature and growth-stage companies alike.
For over 20 years, entrepreneurs, executives, and stakeholders have trusted Martensen IP to develop and implement comprehensive legal strategies that enhance their intellectual property portfolios and competitive advantages in the marketplace.
---
Schedule a consultation with our intellectual property lawyers by calling (719) 358-2561.
---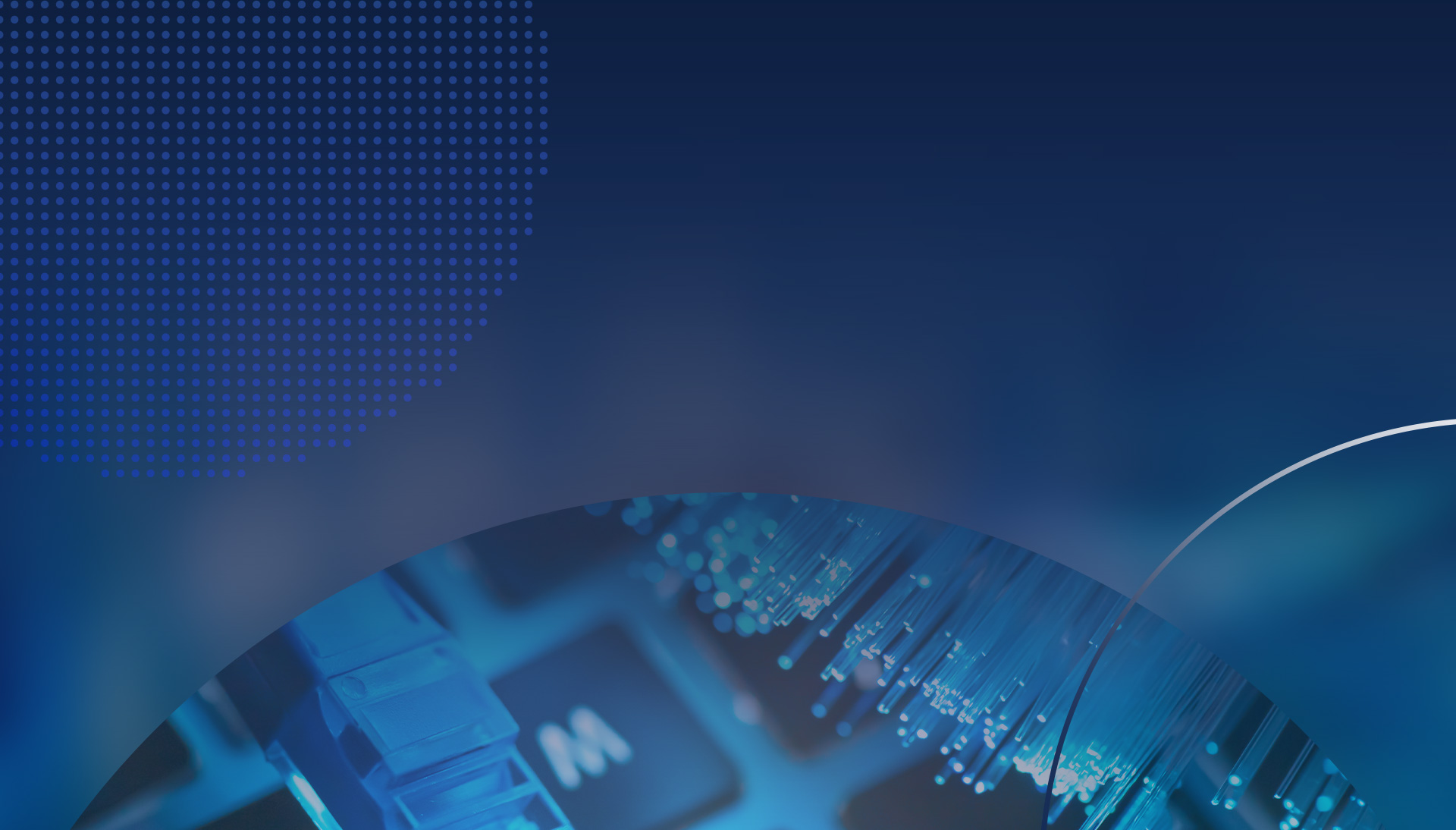 Our Intellectual Property Legal Services
Experienced Intellectual Property Legal Counsel
At Martensen IP, our experienced intellectual property attorneys tailor a wide spectrum of legal services for each client to help them efficiently maximize the security and value of their IP assets.
We provide extensive services related to the following topics:
Our Intellectual Property Law Firm
Across all these topics, Martensen IP offers its clients highly accurate advice informed by up-to-date legal developments, recent scientific innovations, and business best practices. In providing this sort of business-responsive legal advice, we aim to help executives and advisors secure and grow the value of their companies' IP portfolios.
The founder of Martensen IP, Attorney Michael Martensen, has had diverse professional experiences, serving as a military program manager, receiving an MBA, and finishing several engineering degrees. Furthermore, each of our attorneys has over two decades of experience practicing law, and they also have additional engineering and business degrees between them. These diverse hands-on experiences enable us to situate our legal advice within the context of clients' unique business strategies.
Why Choose Our IP Law Firm
Collaborating with a skilled and experienced intellectual property (IP) law firm is crucial for individuals, businesses, and organizations aiming to safeguard their valuable intellectual assets. IP encompasses creations of the mind, such as inventions, designs, artistic works, trademarks, and trade secrets. In the knowledge-based economy of today, protecting these intangible assets holds great significance, and our IP law firm plays a vital role in achieving this objective.
Working with us provides several key advantages. Our IP law firm offer specialized expertise and in-depth knowledge in intellectual property law, which can be complex and vary across jurisdictions. We understand the intricacies of patent, copyright, trademark, and trade secret laws. Our IP lawyers stay up to date with the latest legal developments, case precedents, and industry best practices, enabling them to provide tailored and comprehensive guidance to their clients.
We'll conduct thorough searches and due diligence to determine the availability and validity of trademarks, patents, or copyrights. This ensures that our clients do not unknowingly infringe upon someone else's intellectual property rights, thereby preventing costly legal disputes. Moreover, our intellectual property law firm offers support in registering and filing applications for patents, trademarks, and copyrights, ensuring the accuracy, completeness, and timely submission of the necessary documentation.
We can also help with enforcing intellectual property rights. Infringements can result in financial losses, reputation damage, and competitive advantage loss. Our experienced IP attorneys aid clients in monitoring and identifying potential infringements, initiating legal actions to protect their rights, and representing them in negotiations, settlements, or litigation when necessary. They possess the expertise to assess case strength, gather evidence, and construct robust legal strategies.
We'll provide valuable guidance on IP portfolio management and commercialization. They assist in developing strategies to maximize the value of intellectual assets through licensing agreements, technology transfers, franchising, or joint ventures. Our firm can also offer advice on the valuation of IP assets, enabling clients to make informed decisions regarding acquisitions, mergers, or investments involving intellectual property.
Contact Our Colorado Intellectual Property Firm
For peace of mind and a lawyer who is well-versed in intellectual property law, contact Martensen IP Law. By handling the complexities of IP registration, enforcement, and commercialization on your behalf, we will save you time and effort. Furthermore, our guidance and legal representation minimize the risk of legal disputes and potential financial losses.
---
Our intellectual property lawyers serve businesses throughout the country. Call (719) 358-2561 or complete our contact form today to discuss your IP portfolio.
---
"Keen ability to target and successfully capture IP concepts for further development."

David Bruemmer, 5D Robotics
Our Values What Our Work Means
We Maintain A Record of Success in Achieving Patent Coverage

Every attorney has 20+ years of experience and has drafted and prosecuted hundreds of successful patent applications.

We Function At The Intersection Of Business, Law And Technology

Our experience and knowledge converge at the intersection of intellectual property and government contracting. We are uniquely positioned not just as a provider of technical counsel, but also as part of business advisory teams.

We Provide Superior Legal Guidance and Value

Experience in numerous business and engineering disciplines creates a knowledge base that makes it possible for our attorneys to assist clients in situations where IP legal advice only makes sense if placed within the context of a client's complete business strategy.

We Develop Strategies to Enhance Competitive Advantage

We come up with great IP strategies to enhance our client's competitive advantage but recognize that the technology will change, the environment will change, the competition will change and so will our plan; we're ready.
Contact Our Offices
Whether you have questions or you're ready to get started, our legal team is ready to help. Complete our form below or call us at (719) 358-2561.
Client Case Studies
Award Winners

Delta has been a long-time client of Martensen IP, and the firm has worked to help them in all aspects of IP and government contracting. Recently, Delta was selected as National Small Business Prime Contractor of the Year.

Black Founder: The Hidden Power of Being an Outsider

Stacy Spikes, a long-time client of Attorney Barbara Courtney and Martensen IP, has documented his experience "at the intersection of power, technology, and race" in an engaging and insightful book.

Competitive Advantage

Martensen IP identified Blue Line's protectable assets and crafted a strategy for commercial and government marketplaces.

Establish Safeguards

Martensen IP protects Icon's design and trade secrets so the founders can continue building revolutionary amphibious sport aircraft.

Facing Off Against an Outsized Opponent

Martensen IP helped a Montana ranch overcome opposition to get vital trademarks for its bison jerky business.

Finding the Key to Protecting Game-Changing Drone Technology

Martensen IP worked with an innovator in the crowded unmanned aircraft systems field to find the novel element that is the cornerstone of its IP protection.

From Idea to Acquisition

Thoughtful patent protection helped CashEdge protect its groundbreaking software and be acquired by a major public company.

Increased Valuation

Martensen IP helped 5D Robotics develop a patent portfolio that enhanced its value in the eyes of potential acquirers.

Navigate Challenges

In an increasingly complex technical and operational global security environment, Martensen IP provides trusted legal guidance.

Patented in Record Time

Martensen used a unique strategy and examiner insight to help REALM™ secure its IP quickly.