Intellectual Property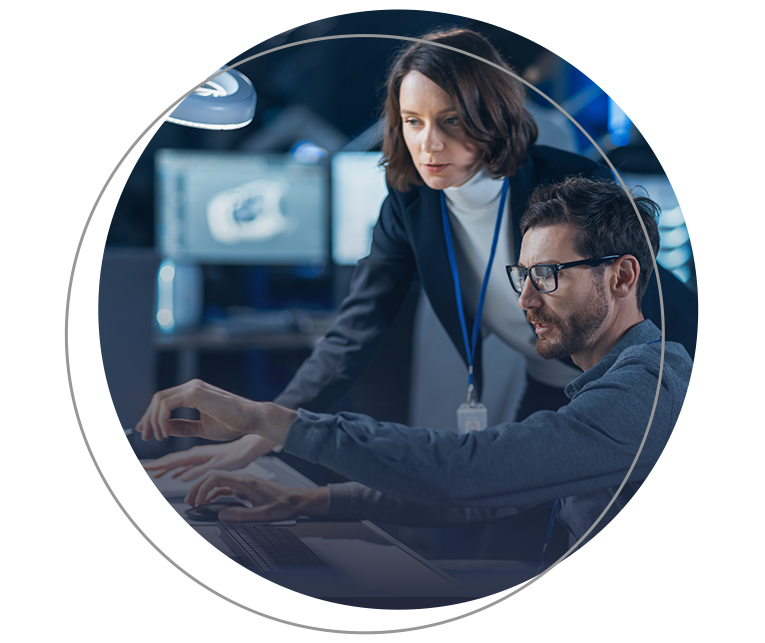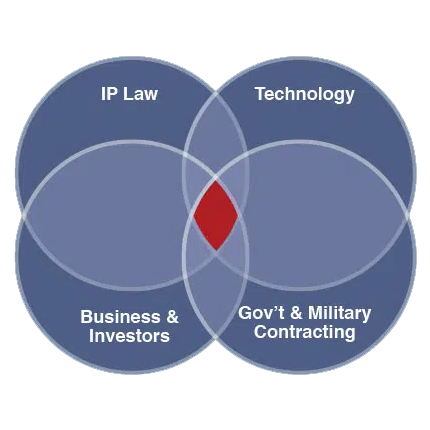 Boulder Intellectual Property Lawyer
Shielding Your Creative Assets
When it comes to protecting your intellectual property (IP) in Colorado, you need a trusted partner like Martensen IP. Our experienced team boasts over two decades of experience and every attorney on our roster has drafted and prosecuted numerous successful patent applications.
We don't just practice law; we operate at the intersection of business, law, and technology. Our unique position allows us to provide not only technical counsel but also be an integral part of your business advisory team.
Our holistic approach ensures that IP legal advice is aligned with your complete business strategy. We don't just stop at protection; we develop strategies that enhance your competitive advantage. We understand that technology, the business environment, and competition evolve. Therefore, our plans are flexible and ready to adapt to change.
With us, your IP is not just safeguarded; it's poised for success and growth. Partner with Martensen IP today to fortify your intellectual property in Colorado.
Contact us to speak with a qualified IP attorney in Boulder at Martensen IP. Complete our form or dial (719) 358-2561.
How Do I Protect My IP?
Are you an innovator, artist, or business owner in Boulder, Colorado, seeking to safeguard your intellectual property (IP)? Protecting your creative works and ideas is crucial in this dynamic city. Here's how you can do it:
Identify Your Intellectual Property: Recognize what constitutes your IP, whether it's patents, trademarks, copyrights, or trade secrets. Knowing your assets is the first step to protecting them.
Register Your IP: In Boulder, like the rest of Colorado, registering your IP with the appropriate authorities strengthens your legal rights. Consult an experienced Boulder Intellectual Property Attorney to navigate the registration process efficiently.
Draft Solid Contracts: Contracts, such as non-disclosure agreements (NDAs) and licensing agreements, are essential tools. They ensure that your IP is used and shared according to your terms.
Enforce Your Rights: If someone infringes on your IP, take prompt action. Your Boulder IP Attorney can help you enforce your rights through cease and desist letters or legal action if necessary.
Stay Informed: IP laws evolve. Stay informed about changes and consult with an IP lawyer in Boulder to adapt your protection strategies.
Focused On Your Needs
No matter what stage your company is at - whether you're just starting or looking into expansion - our skilled team will provide clear guidance tailored specifically toward achieving your goals.
Let's work together to build a stronger future for your company. Contact us or dial (719) 358-2561.
Contact Our Offices
Whether you have questions or you're ready to get started, our legal team is ready to help. Complete our form below or call us at (719) 358-2561.
Client Case Studies
Award Winners

Delta has been a long-time client of Martensen IP, and the firm has worked to help them in all aspects of IP and government contracting. Recently, Delta was selected as National Small Business Prime Contractor of the Year.

Black Founder: The Hidden Power of Being an Outsider

Stacy Spikes, a long-time client of Attorney Barbara Courtney and Martensen IP, has documented his experience "at the intersection of power, technology, and race" in an engaging and insightful book.

Competitive Advantage

Martensen IP identified Blue Line's protectable assets and crafted a strategy for commercial and government marketplaces.

Establish Safeguards

Martensen IP protects Icon's design and trade secrets so the founders can continue building revolutionary amphibious sport aircraft.

Facing Off Against an Outsized Opponent

Martensen IP helped a Montana ranch overcome opposition to get vital trademarks for its bison jerky business.

Finding the Key to Protecting Game-Changing Drone Technology

Martensen IP worked with an innovator in the crowded unmanned aircraft systems field to find the novel element that is the cornerstone of its IP protection.

From Idea to Acquisition

Thoughtful patent protection helped CashEdge protect its groundbreaking software and be acquired by a major public company.

Increased Valuation

Martensen IP helped 5D Robotics develop a patent portfolio that enhanced its value in the eyes of potential acquirers.

Navigate Challenges

In an increasingly complex technical and operational global security environment, Martensen IP provides trusted legal guidance.

Patented in Record Time

Martensen used a unique strategy and examiner insight to help REALM™ secure its IP quickly.